My sheep hear My voice, and I know them, and they follow Me. And I give them eternal life, and they shall never perish; neither shall anyone snatch them out of My hand.
                                                                 – John 10:27-28
The verses above are a part of today's passage from
The Listening Plan
. And they've been churning about in my mind the last day or so. As I've been thinking about them, I've been thinking that they are
a worthy meditation for you today
.
I want to challenge you to try to memorize John 10:27-28, and then I'd ask you to mediate (think on) these words a bit this weekend. I'm asking you to do this, because,
in the midst of all we are going through, these words are really important
. They're important because, if you are a believer in Jesus—one of His sheep—then you will follow Him. And if you are a follower of Jesus—one of His sheep—then He knows you, and He has promised to give you eternal life. Which means,
you will never perish
. 
Yes,
Coronavirus could kill you
. So could a car accident, cancer, a bolt of lightning, a heart attack, a stoke, and too many Reese's Peanut Butter Eggs (but what a wonderful death!). There's no escaping this world without dying (you don't need to correct me, by reminding me about the rapture. I know.). But if you are one of His sheep,
you will never perish
. 
The Apostle Paul wrote, "
For to me, to live is Christ, and to die is gain
" (Philippians 1:21). In another place he wrote, "We are confident, yes, well pleased rather to be absent from the body and to be present with the Lord" (2 Corinthians 5:8). To be "well pleased … to be absent from the body" means that Paul was looking forward to death. How strange! Unless he fully believed that he would never perish. 
I wish I could be with you all for church this weekend. Remember, church is the gathering of the people of God. So, I wish we could be gathered together, in person. But though we are "absent in the flesh," we will be with one another in spirt. Don't miss our online broadcasts at 9:00am, 10:45am, and 12:30pm on
live.lifeinconnection.com
.
Blessings,
Pastor Miles
P.S. We have a new offering for those of you who are looking for a pretty simple way to journey through the Old Testament of the Bible. Paul wrote in Romans 10 that "Faith comes by hearing, and hearing by the word of God" (v. 17). Which means you can greatly grow your faith by listening through he Scriptures. We've offered The Listening Plan for you to do that through the New Testament for nearly 5 years. But now we're adding The Daily OT. Check it out and subscribe at
TheDailyOT.com
.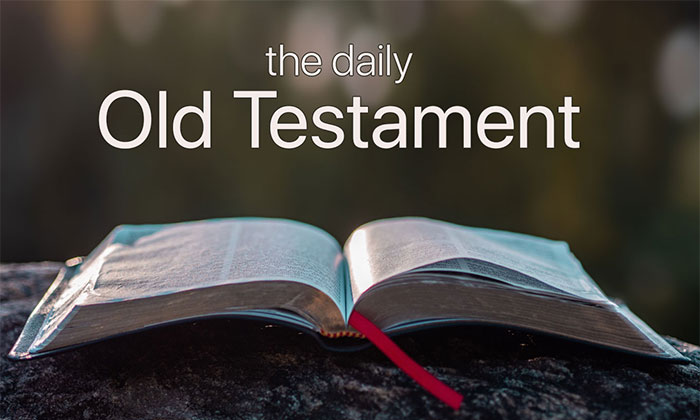 https://pastormiles.com/wp-content/uploads/2021/08/pm_logo_color_2021.svg
0
0
milesdebenedictis
https://pastormiles.com/wp-content/uploads/2021/08/pm_logo_color_2021.svg
milesdebenedictis
2020-04-17 11:00:00
2020-04-17 00:21:41
My Sheep Hear My Voice